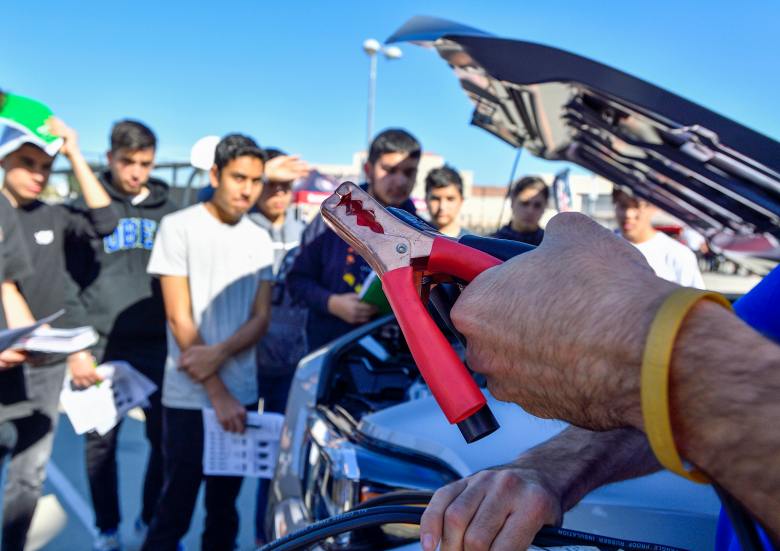 Tustin Toyota proudly partnered up with Beckman High School in Irvine, CA to provide students with valuable information on how to properly care and maintain a vehicle. 
Car Education Day came after Philip Chow, a Beckman High School AP Biology teacher, found that he had trouble changing a flat tire and saw a great teaching opportunity for his students that might not know basic Car Education. On February 26th, students found 5 New cars, each offering a different learning station - Students then rotated through 7 minute lessons covering items such as Tire Rotations, Checking tire pressure or what some of the main parts of an engine are. 
Our Tustin Service team was more than happy to be involved and taught students some great tips and tricks such as checking your tire treads with a penny or how to jump start a dead car battery. 
The event was a complete success with over 500 participating students and we hope to create an ongoing partnership to help impact more students next year.