Wiper Blades And Inserts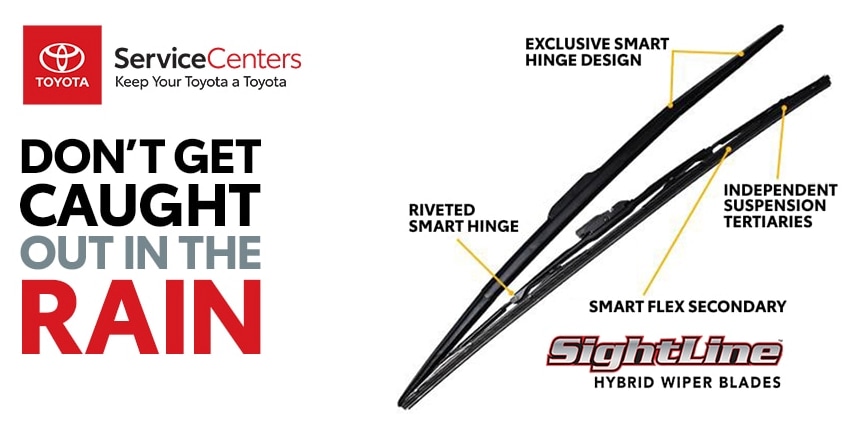 WIPER BLADES
A downpour is no time to realize you need new wiper blades - so fit your vehicle with Genuine Toyota wiper blades every six months or 6000 miles. They feature heavy-duty blade construction and natural compression molded rubber. And unlike parts-store replacements, they're designed specifically for Toyota models, so they'll fit properly and install easily.
WIPER INSERTS
Wiper inserts may all look alike, but they don't all fit or work alike. Replace your worn-out wipers with Genuine Toyota wiper inserts every six months or 6000 miles. They're made specifically for your vehicle, so installation takes just minutes. Compression molded rubber makes for optimum wiping performance and enhanced visibility.
[Source: www.toyota.com]