Drive for Perfect Attendance Program
Congratulations to all 2020 Tustin Unified School District graduates!
For the seventh consecutive year, the Tustin Unified School District partnered with Tustin Toyota to increase overall student attendance throughout the District by highlighting seniors who model exemplary attendance and achievement, according to TUSD Assistant Superintendent, Administrative Services, Dr. Grant Litfin.
More About the Program
Approximately 191 students from more than 1,866 seniors representing four TUSD high schools - Beckman, Foothill, Hillview and Tustin - were successful at maintaining perfect attendance during the course of the school year.
All students who maintained perfect daily attendance within Tustin Unified's high schools were eligible for entrance into a lottery for a new Toyota Corolla. Numbers identifying eligible students were placed into a tumbler and the winning number was drawn by TUSD Board of Education President Francine Scinto with help from Tustin Toyota Parts and Services Director Glenn Kashima at the TUSD Board meeting on Monday, July 27.
Normally, the winning student is announced at a high school graduation ceremony, but due to the coronavirus pandemic, all TUSD high school ceremonies will be virtual this year. The surprise announcement will be shown during Beckman's virtual graduation ceremony at 6 p.m. on Wednesday, Aug. 5.
We Proudly Support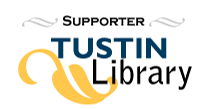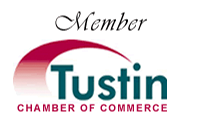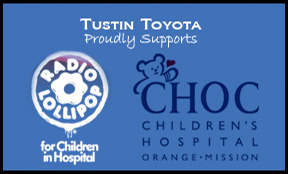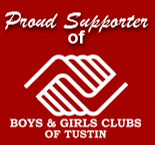 Sponsored Schools








2020 Perfect Attendance Winner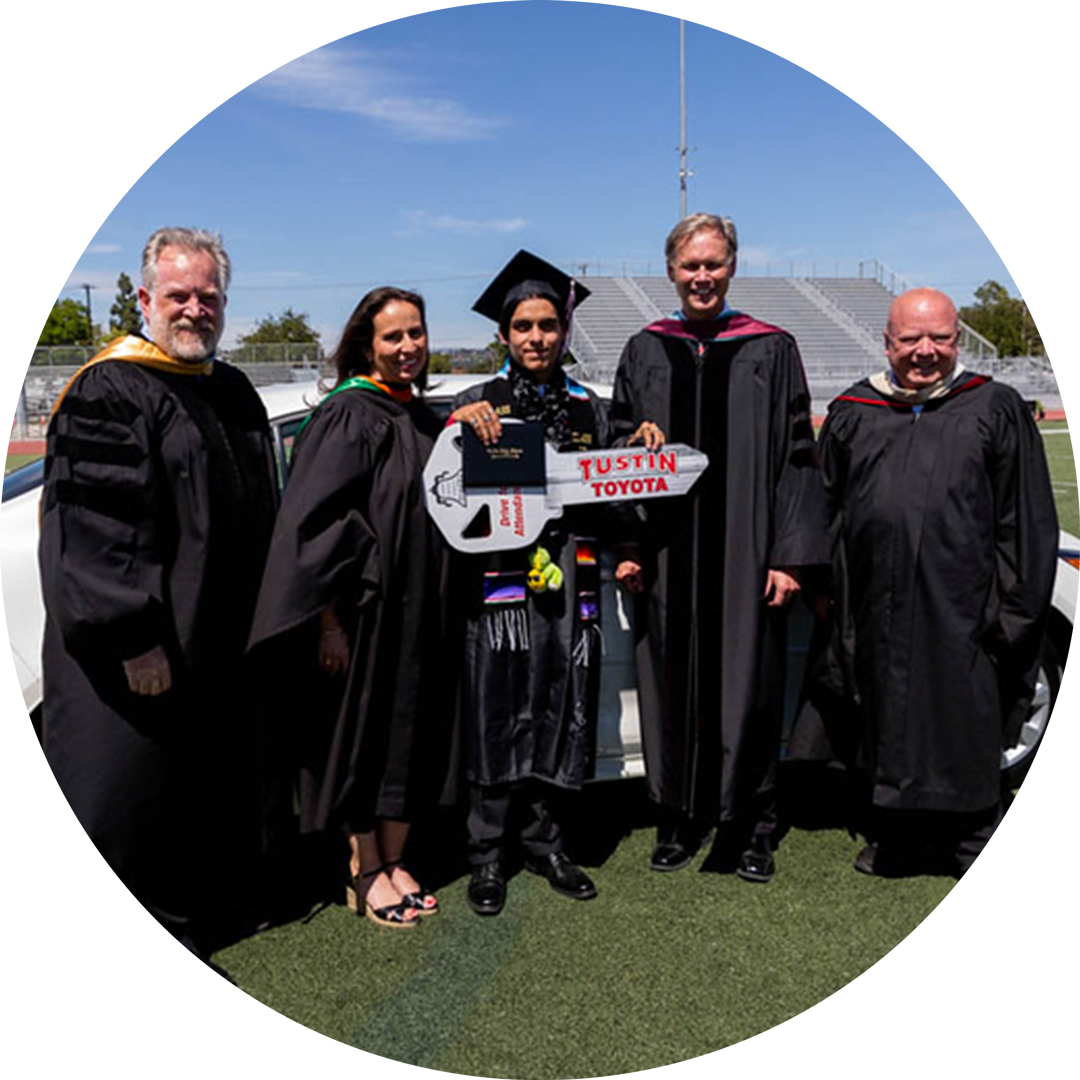 Kellie Yada did not miss a day of school during all four years at Beckman. She only missed three days as a student at Myford Elementary School, Tustin Memorial Academy and Pioneer Middle School. Yada has a 4.4 grade point average, played on the Beckman Girls Varsity Basketball Team for four years and was a member of the track team. She will be attending California State University, Long Beach, as a graphic design major in the fall.
Past Winners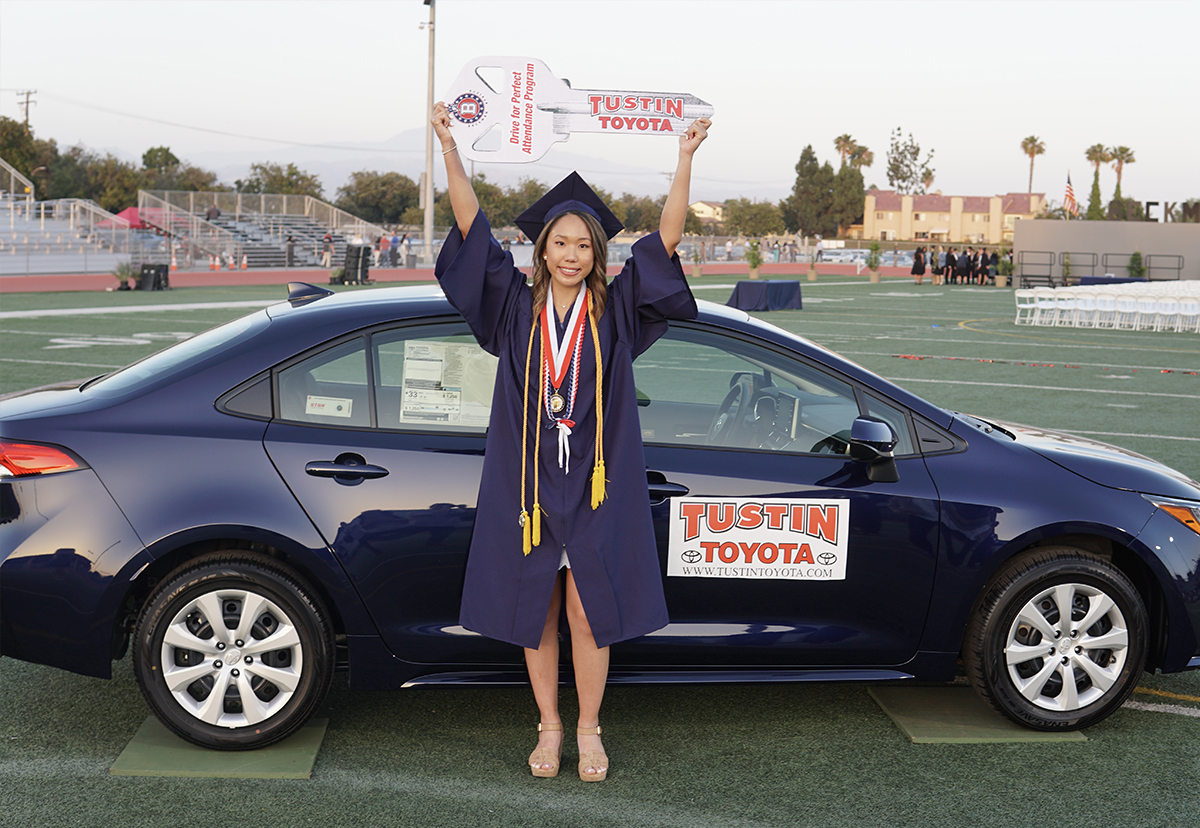 Sophie Nguyen | Tustin High School
2019 Perfect Attendance Winner
Vianey Bernal | Tustin High School
2018 Perfect Attendance Winner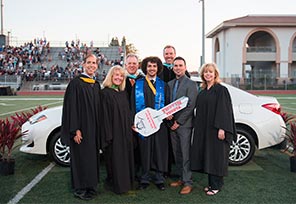 Ignacio Orozco
2017 Perfect Attendance Winner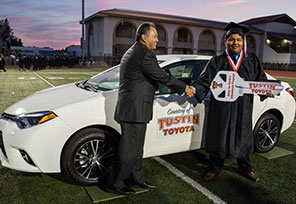 Rolando Gonzales
2016 Perfect Attendance Winner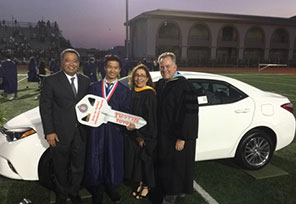 Felix Fung
2015 Perfect Attendance Winner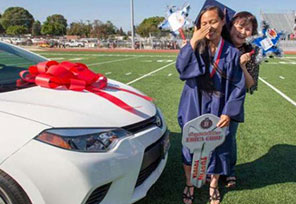 Erica Chaou
2014 Perfect Attendance Winner
"Tustin Toyota is very proud of Kellie and all the students with perfect attendance," Kashima said. "Congratulations on their accomplishment and for being eligible for a new car."

"Drive for Perfect Attendance" continues to be successful and Tustin Toyota plans to sponsor the program again in the 2020-21 school year, Kashima added.
Tustin Toyota would like to give a huge thanks to the Tustin Unified School District for partnering with us and giving us the opportunity to bring out the best in these students. We are excited to see who will win next year!