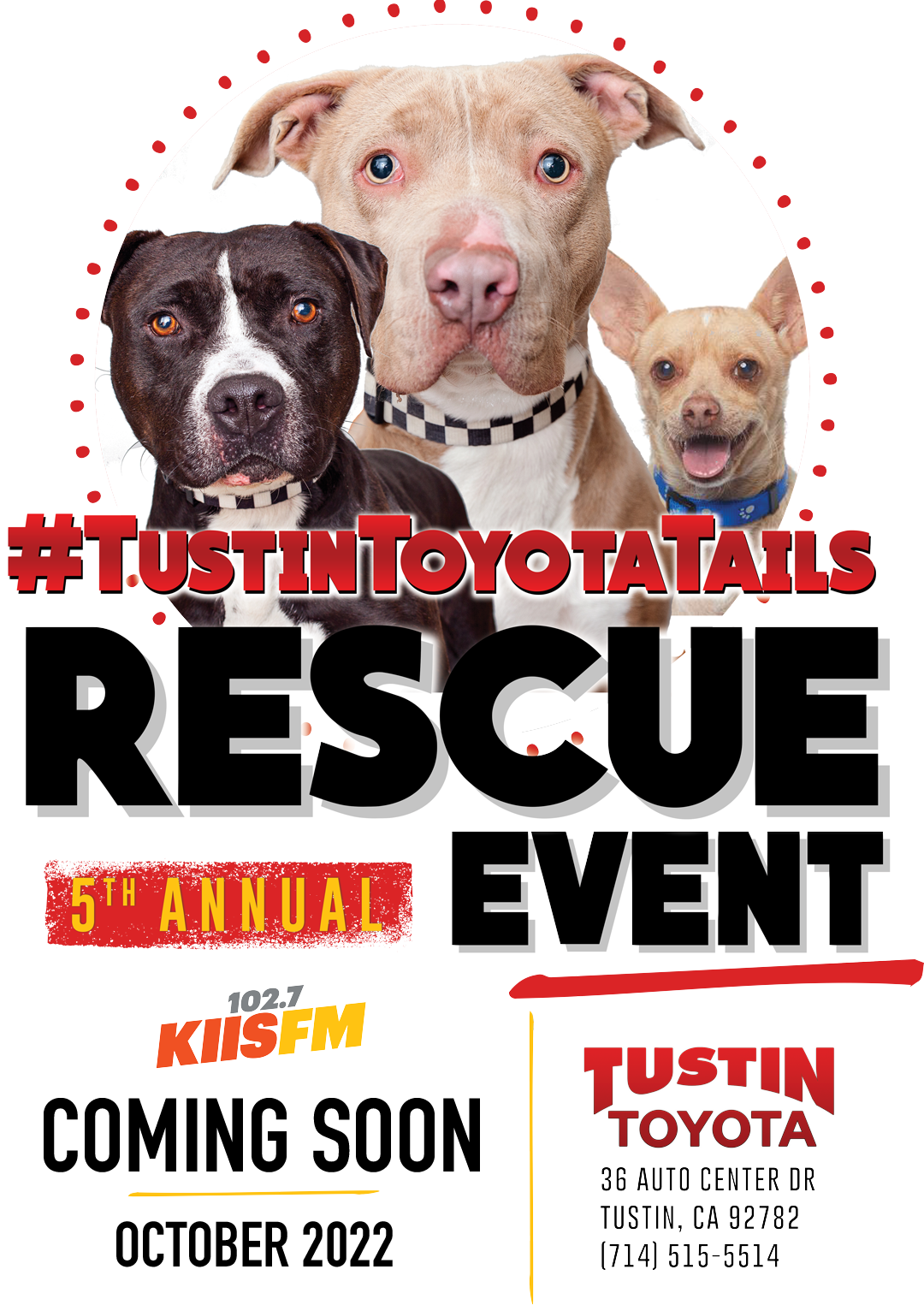 Tustin Toyota
Cares

.

At Tustin Toyota, you can meet adoptable pets at this special event! We have local adoption partners showcasing pets looking for homes. Together with our community animal welfare partners, we help find loving homes best suited to provide lifetime care for these sweet animals.

All future Pet events will be compliant with the Covid-19 pandemic procedures. The event will be outside. Employees and vendors will be wearing masks. We ask everyone to wear masks. Social distancing will be encouraged. Someone will be wiping surfaces down multiple times throughout the day.

Pet events are coming back, and we look forward to seeing you there safely and responsibly.
What did you miss at the last
Tails Event

?

At Tustin Toyota's 5th Annual Tails Rescue Event, held on Sunday October 27th of 2019, visitors received free face paintings, complimentary The Habit, swag bags, and more. We had a very successful Pet Adoption Event with 7 On Site Pet Adoptions, over 300 people in attendance and lots of adoption applications that we hope to see develop into more adoptions. It was a great time and event meant to put people and pets together, we look forward to seeing you again next year!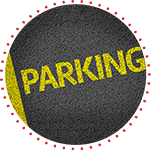 FREE VALET PARKING
There will be free valet parking for visitors to the day's event.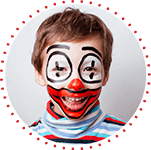 FREE FACE PAINTER
While you browse all of the great visitors at the Tustin Toyota Rescue Tails Event, don't miss out on the human factor. Enjoy the free face painter, and tote bags of goodies giveaway.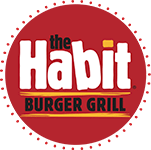 THE HABIT FOR FREE
We hope you enjoyed the complimentary food and drinks from The Habit.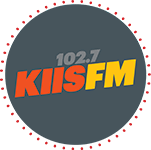 Hosted by KIISFM w/Special Guests
To keep things rolling, you will be entertained with Los Angeles' number one radio station's very own, Patty Rodriguez & correspondent of NBC's California Live and former American Idol Finalist, Kimberly Caldwell-Harvey!
OUR SPECIAL VISITORS
---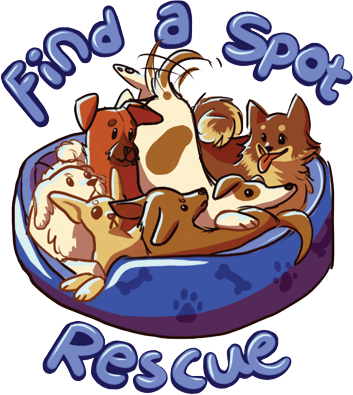 Find a Spot Rescue
Fabulous fur babies from Lovebugs Rescue where they foster and rescue animals from all over Southern California. Lovebugs is dedicated to bringing the saved and recovered looking for forever homes and you.
Malibu Freedom Dog Rescue
Malibu Freedom Dog Rescue specializes in rescuing dogs in extreme need who are in danger of being in a high-kill facility.

2nd Chances Rescue
2nd Chances Rescue in Norco, CA looks to not only save animals from shelters and the streets but to rehabilitate them, if needed, through their volunteers or professional trainers who specialize in positive reinforcement and "real life" situational training.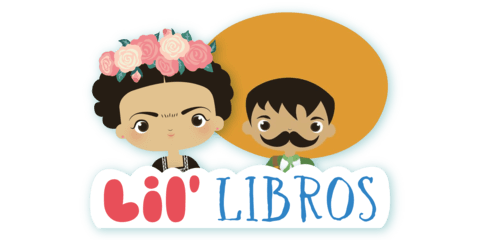 Lil Libros
We celebrate Latin American culture and important figures in its history. Our books honor beautiful stories like the life of Mexican painter Frida Kahlo and Cuban music icon, Celia Cruz in English and Spanish with rich and colorful illustrations while also introducing them to concepts like first words, numbers, colors, shapes, and biographies!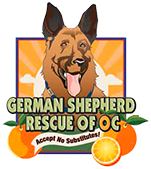 German Shepherd Rescue of OC
German Shepherd Rescue of Orange County is renowned for getting the dogs out of high kill shelters and into loving families. They cater to the special breed of German Shepard who are loyal, energetic and devoted companions. Part of the working group, the German Shepherd is known for being fabulous in service as police and military, guide/assistance, detector, as well as a search and rescue animal. Come and be saved by our special guests.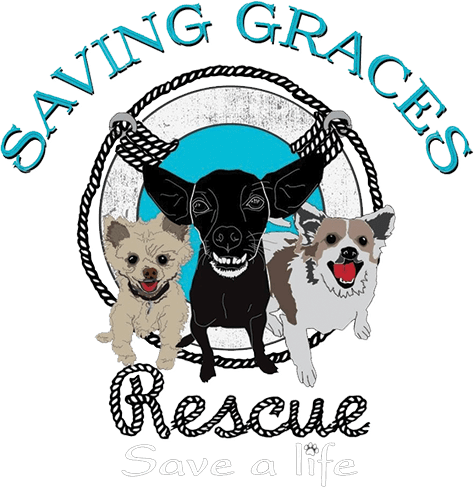 Saving Graces
Saving Graces Rescue Foundation is a Non-Profit organization based in Huntington Beach, CA founded in 2011. This group is passionate about rescuing dogs from high-kill shelters in Southern California to help find their forever homes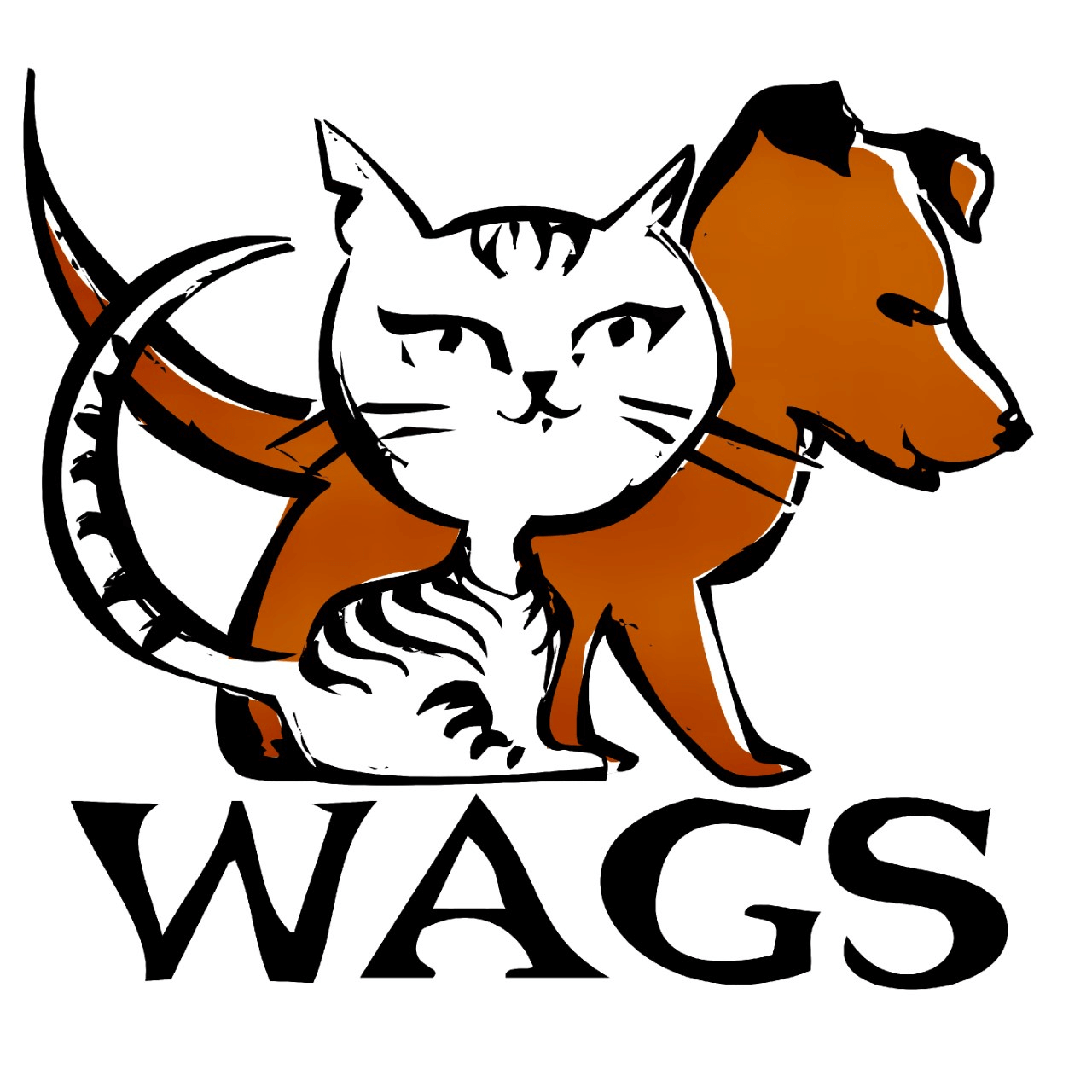 WAGS
WAGS Pet Adoption is committed to the welfare of animals and cares for companion animals, rescues neglected pets, treats sick and injured strays. Their mission is to provide the best quality of care, advocacy, and shelter for lost and homeless animals seeking new permanent loving homes.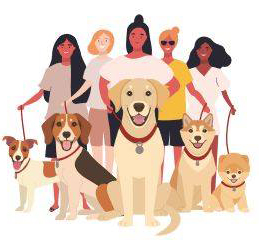 Girls of Dog
Girls of Dog Rescue strives to find amazing loving homes for shelter dogs with families that will love them unconditionally throughout their lifetime and our mission is to educate the public on animal care.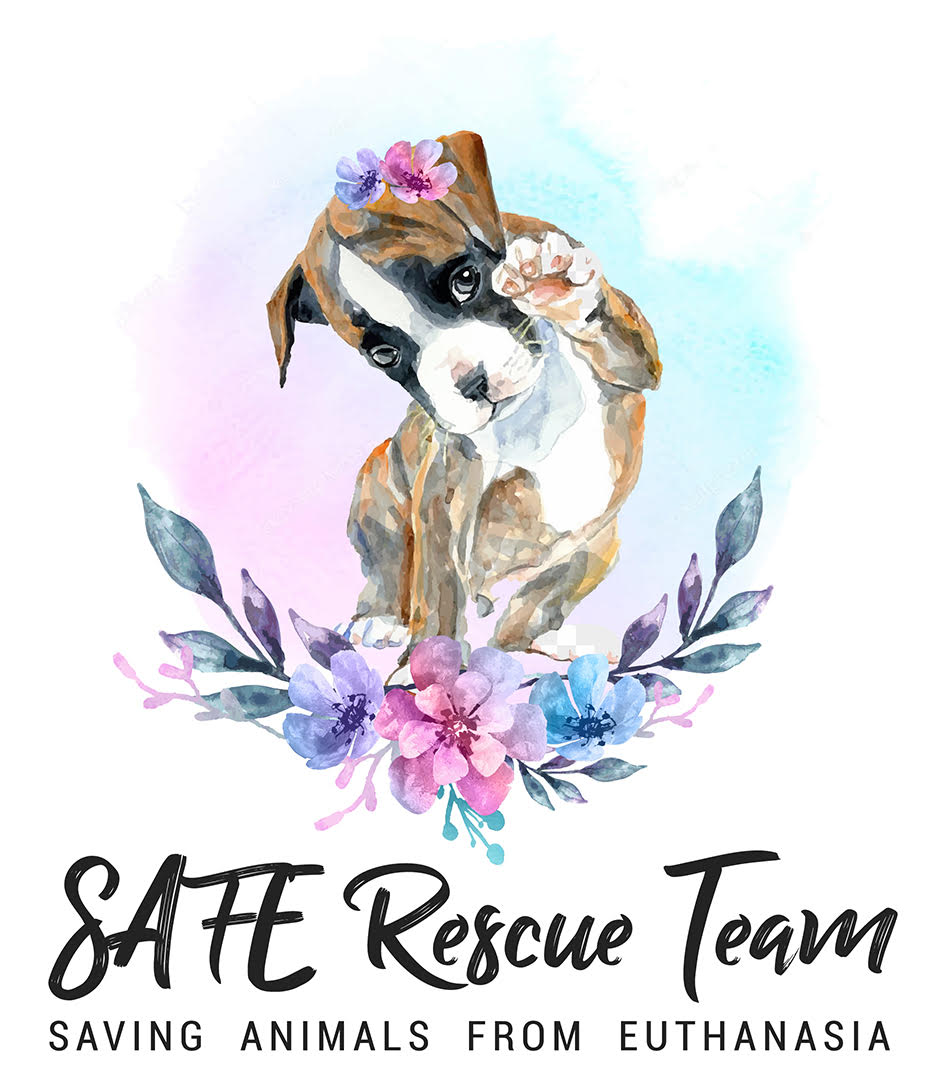 Safe Rescue Team
SAFE Rescue Team is Saving Animals From Euthanasia and is a non-profit 501 (c)(3), volunteer based, all animal, all breed rescue. Their goal is to rescue animals at risk of being euthanized from local shelters, abandoned, abused, and unwanted animals.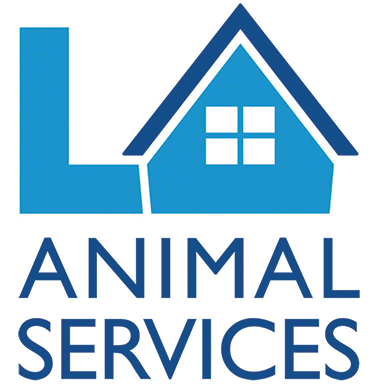 LA Animal Services
We envision a day when every pet born has a good home and is cared for all its life, when no person is ever endangered by an animal and when all Angelenos are actively engaged in making Los Angeles the most humane city in the nation.
PUPPY LOVE FROM OUR MOST RECENT EVENT
---
Thank you to everyone who made it to our last event in 2019! We hope you found a special friend to take home in your ride.